Sales of soda in the U.S. dropped about 1% last year and .5% in 2010.  Not surprisingly, when other beverages such as bottled water, teas, juices and sports and energy drinks were included, sales rose .8% last year, down from a 1.7% rise in 2010.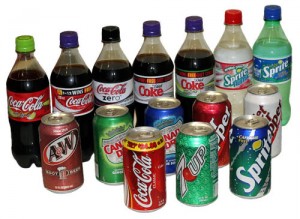 Carbonated soft drinks, says a Cspnet.com report citing Beverage Digest, are still the biggest-selling category, but they're on the decline.  As consumers are more attracted to healthier and simply different drink alternatives, this trend likely will continue.
Most of the 1990s saw soda sales growing about 3% per year, with a slowdown coming in 1999.  Since 2005, soda sales have consistently declined.  With consumers drinking on average 714 eight-ounce servings of carbonated sodas in 2011, it's the lowest average since 1987.
What this means for convenience store owners is a chance to provide a balanced line of soda alternatives.  Strategic product placement and signage can help move these products.
While stores will still sell plenty of soda, three of the four largest brands – Diet Coke, Pepsi-Cola and Mountain Dew – saw declining sales last year.  Coke, the largest brand on the market, had sales that Beverage Digest described as "flat."  Look for more new and inventive offerings from the big bottlers as they strive to offset losses.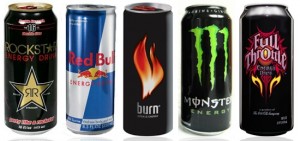 It's hard to say if consumers have consciously pulled away from carbonated soft drinks for health reasons or if the marketing of alternatives such as Red Bull and Monster energy drinks and the Hansen's line of teas and juices has simply forced a new trend.
Either way, notice what your customers are buying.  If you keep getting requests for a soda alternative that you don't carry, pay attention: many customers won't approach store personnel with a request, so when a few do, it's safe to assume there are many others who would like the same product.
Running a successful convenience store means doing your best to understand your market and supplying that market with what it wants to buy.  It seems like today there are a million soda alternatives, so it can be a little confusing knowing what to stock and how much.  Your Glidewell sales rep can help with numbers and statistics that will point you in the right direction.
The Glidewell Team