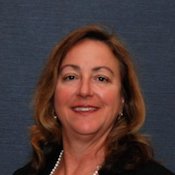 The Southern Showcase 2015, hosted by the Southern Association of Wholesale Distributors (SAWD), opens today and runs through Friday at the Gaylord Texan Resort & Convention Center in Dallas, TX. Representing CDA at the Southern will be Scott Ramminger, president & CEO; Dirk Smith, director of state government affairs; Steve Shing, vice president of member engagement and David Dresser, vice president of industry affairs and program development.
CDA sends congratulations to Paula Glidewell, vice president of Glidewell Distributing Co., Fort Smith, AR, the Southern's 2015 president and the first female to serve in this position.
"In the south, we're supposed to be behind on some things, but we're the leader on this," she said, adding that her goal is to "help save the disappearing wholesaler"–to help small and medium-sized distributors grow stronger, rather than being swallowed up by larger entities.
Attendees of Southern Showcase will learn from industry experts the latest profit-making techniques during interactive education sessions, take advantage of great opportunities for networking and learn about the latest products and services to help build sales and profit. There will be a golf tournament at Cowboys Golf Club, presentation of industry awards, special activities for spouses and guests and, of course, a dynamic exhibit hall.
SAWD Meetings with a Mission (MWM), a Southern initiative to encourage connections between attendees and the community for the purpose of doing good, will take place on June 10. SAWD MWM is partnering with a local ministry, allowing attendees to work alongside one another for a worthy cause.
General session speakers include Gerry O'Brion, known for distilling big brand strategies to techniques that any business can use, and James Olson, who will describe his undercover career at the Central Intelligence Agency and the role of the CIA in the current war against terrorism.
Educational sessions will cover such topics as dealing with a multi-cultural customer base, speed to market and digital marketing for customer growth.
For additional information, please visit the Attendees or Exhibitors page.