Recent numbers from the National Association of Convenience Stores show that 16.9% of the $195 billion in-store convenience store sales in 2011 were from the foodservice category.  More and more, consumers are changing their views about what a convenience store is, and that's good news for all of us.
It started as a gas station.  Then somewhere along the line, some station owners got the bright idea to sell a few things: while people are stopped and buying gas, they figured, might as well send them away with a few other purchases.  When this idea caught on, the interiors of these businesses expanded to allow room for snacks, tobacco, and soft drinks.  Then fountain drinks, gourmet coffees, alcohol, magazines and newspapers, you name it.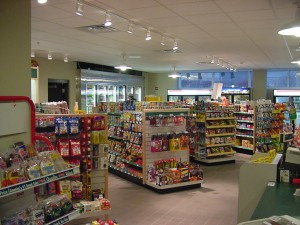 At one point, you began seeing fewer and fewer auto repair shops attached to gas stations, and at another point, you began seeing virtually no stations that sold only gas.  Today, convenience stores are enjoying a large chunk of the food-buying market, thanks in part to strategic marketing campaigns, meticulous product arrangement on shelves and greatly expanded product lines that include everything from fresh and packaged food to laundry detergent,  health and beauty aids and over-the-counter drugs.
But food's getting hot, because consumers love easy and quick meals and snacks.  The figures mentioned above come from an Aug. 7, 2012 NACS website report that spoke about a story in The Gazette of east Iowa.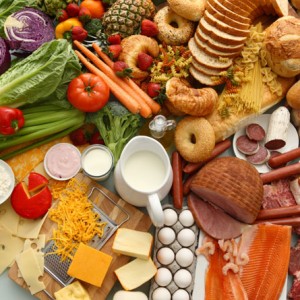 NACS vice president of industry advocacy Jeff Lenard was quoted in the story as saying, "Food is the future of our industry.  Our stores will become food stores that happen to sell gas rather than gas stations that happen to sell food, as they are perceived today."
That's a wonderful way to look at it.  And when you consider consumers' buying habits in convenience stores, you can see that it's an accurate statement.  Convenience stores are convenient, and that makes them the stores of choice over grocery stores when a person is only after things the convenience store sells.  And when c-stores begin adding even more food items to their offerings, the consumer has even more reasons to shop there.
The Gazette article goes on to talk about a convenience store market research report that says a significant number of quick-service restaurant (QSR) customers put convenience stores "in the same category as fast-food eateries, with 82% saying they purchase prepared foods or beverages from convenience stores once a month."
If you believe your store would profit from this growing trend by offering more foodservice products, talk to your Glidewell sales rep about the innovative ways we can help you to keep growing as the public's image of the convenience store continues to change in our favor.
The Glidewell Team